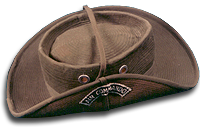 October 13, 1961
October 13, 1961
TOP SECRET
NATIONAL SECURITY ACTION MEMORANDUM NO. 104
TO; THE SECRETARY OF STATE
THE SECRETARY OF DEFENSE
THE DIRECTOR OF CENTRAL INTELLIGENCE
SUBJECT: Southeast Asia
The President on October 11, 1961, directed that the following actions be taken:
1. Make preparations for the publication of the white paper on North Vietnamese aggression against the South Viet Nam which is now being drafted in the Department of State.
2. Develop plans for possible action in the Viet Nam ICC based upon the white paper, preliminary to possible action under paragraph 3 below.
3. Develop plans for presentation of the Viet Nam case in the United Nations.
4. Subject to agreement with the Government of Viet Nam which is now being ought, introduce the Air Force "Jungle Jim" Squadron into Viet Nam for the initial purpose of training Vietnamese forces.
5. Initiate guerilla ground action, including use of U.S. advisers if necessary, against Communist aerial resupply missions in the Tchepone area.
6. General Taylor should undertake a mission to Saigon to explore ways in which assistance to all types might be more effective.
TOP SECRET
DECLASSIFIED
Committee Print of Pentagon Papers
By Hss NARS, DATE 7/15/77