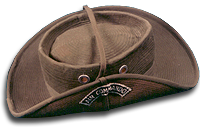 American Fighter ACES Association
BG BenJamin King
Benjamin Harold King was born in Add Lee, Oklahoma on 9 December 1919. Following a year at the University of Oklahoma, He enlisted in the Army Air Forces in late February 1942 and was appointed a flying cadet in May at Kelly Field, Texas. He completed flying training with Class 42-J at Foster Field, Texas and was commissioned a second lieutenant on 10 November.
In February 1943 Lieutenant King was assigned to the 339th Fighter Squadron, 347th Fighter Group, flying P-39s and P-38s. On 17 July, flying a P-38 named "Matilda" after his mother he downed two Zekes in a morning mission over Kahli and on 1 November destroyed another Zeke over Empress Augusta Bay. Following a rest tour in the States, he transferred to the 359th Fighter Group in European Theater of Operations flying P-51s a commander of the 368th Fighter Squadron.
On 11 September 1944 bear Blankenheim on an escort mission to Meseburg, the 359th encountered some 200 Luftwaffe fighters in a running dogfight ranging from Gissen to Eisleben. King shot down two FW-190s and the a Me-109 to become an ace( the fifth for the 359th). The following day, on an escort to Berlin, King scored his last victory, a Me-109 near Gransee. Rotating back home again, he finished the war as a deputy director at Santa Maria, California.
King remained in the post-war Air Force and received his regular commission as a captain in June 1947. In September 1950 he went to Korea to command the 8th Fighter Bomber Squadron at Taegu, flying 226 missions in the P-51 and F-80. In 1961 he formed the Air Commandos at Hurlburt Field, Florida and was their commander for the next three years, flying combat missions in Vietnam in the C-47, T-28 and A-1E. Promoted to brigadier general in 1966 he served as deputy Inspector General for Safety before he retired in January 1971.
Tally Record: 7 Confirmed
Decorations: Silver Star, Distinguished Flying Cross with one Oak Leaf Cluster, and Air Medal with 11 Oak Leaf Clusters.
From the American Fighter Aces Museum Foundation, Inc, PO Box 2020, San Antonio, TX Tel 210-354-2322, Fax 0575 San Antonio, TX