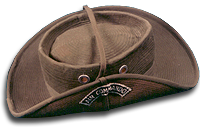 Air Commando Association
ACA 2007 Reunion
ACA Reunion 2007
Schedule of events - October 4-7, 2007
Fort Walton Beach, FL
Tel 850-581-0099, FAX 850-581-8988
Email aircomando@aol.com

Thursday, October 4
1300-2000 Early registration and check-in at Hospitality Suite, Quality Inn
1300-??? Hospitality Suite open for action
1700-2100 Buffet "The First Nighters" at Mr. T's Two Trees Restaurant
Friday, October 5
0830 Golf tournament registration Fort Walton Beach Golf Club
1000 Golf tournament shotgun start
1000-1600 Reunion registration at Hospitality Room
1200-??? Hospitality Suite back at it
1430 Golf awards ceremony in clubhouse
1600-??? Fish Fry at Quality Inn
Saturday, October 6
0800-0830 Bus at hotel to take folks to Business Meeting
0900-1030 Annual Business Meeting at 20th Auditorium
1030-1400 Burger Bash
1100-1400 Ladies function at Hospitality Room
1400-??? Hospitality Suite ready to rip
1800-1900 Social hour at Hurlburt Soundside Club
1900-2130 ACA Banquet at Hurlburt Soundside Club
Featured Speaker
Hall of Fame Presentation ceremony
Awards Presentations
Sunday, October 7
0900-1100 Open house at the ACA Building
1200-1300 Memorial Service at Hurlburt Air Park
1300-1630 BBQ at Quality Inn
1300-1630 Hospitality Suite good to the last drop
1400 Auction at Hospitality Suite
1630 Reunion over
MAKE YOUR RESERVATIONS EARLY
The Quality Inn will be the reunion headquarters again this year. The room rate for our people will be $73 per night. We have 85 rooms and they will go first come first served. Call Quality Inn at (850) 275-0300 to make your reservations. Please mention you are with the Air Commandos. To get our special rate you must book by September 1, 2007.
The reunion tickets must be ordered by October 1, 2007.