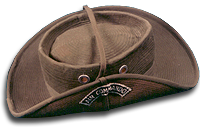 Commando Air Aces
BG Benjamin Harold King
Benjamin Harold King was born in Add Lee, Oklahoma on 9 December 1919. Following a year at the University of Oklahoma, He enlisted in the Army Air Forces in late February 1942 and was appointed a flying cadet in May at Kelly Field, Texas. He completed flying training with Class 42-J at Foster Field, Texas and was commissioned a second lieutenant on 10 November.
In February 1943 Lieutenant King was assigned to the 339th Fighter Squadron, 347th Fighter Group, flying P-39s and P-38s. On 17 July, flying a P-38 named "Matilda" after his mother he downed two Zekes in a morning mission over Kahli and on 1 November destroyed another Zeke over Empress Augusta Bay. Following a rest tour in the States, he transferred to the 359th Fighter Group in European Theater of Operations flying P-51s a commander of the 368th Fighter Squadron.
On 11 September 1944 bear Blankenheim on an escort mission to Meseburg, the 359th encountered some 200 Luftwaffe fighters in a running dogfight ranging from Gissen to Eisleben. King shot down two FW-190s and the a Me-109 to become an ace( the fifth for the 359th). The following day, on an escort to Berlin, King scored his last victory, a Me-109 near Gransee. Rotating back home again, he finished the war as a deputy director at Santa Maria, California.
King remained in the post-war Air Force and received his regular commission as a captain in June 1947. In September 1950 he went to Korea to command the 8th Fighter Bomber Squadron at Taegu, flying 226 missions in the P-51 and F-80. In 1961 he formed the Air Commandos at Hurlburt Field, Florida and was their commander for the next three years, flying combat missions in Vietnam in the C-47, T-28 and A-1E. Promoted to brigadier general in 1966 he served as deputy Inspector General for Safety before he retired in January 1971.
Tally Record: 7 Confirmed
Decorations: Silver Star, Distinguished Flying Cross with one Oak Leaf Cluster, and Air Medal with 11 Oak Leaf Clusters.
From the American Fighter Aces Museum Foundation, Inc, PO Box 2020, San Antonio, TX Tel 210-354-2322, Fax 0575 San Antonio, TX
Lieutenant Colonel Walker M. Mahurin
Born in Ann Arbor, Michigan on 5 December 1918, Walker Melville (Bud) Mahurin joined the Army Air Corps as an aviation cadet on 29 September 1941. Graduating from pilot training on 29 April 1942, he was subsequently assigned to the 63rd Fighter Squadron, 56th Fighter Group.
Operating out of Boxted, England, on 17 August the 56th escorted Eighth Air Force bombers to Schweinfurt and Regensburg, Germany. When they encountered 50-60 German fighters, Mahurin accounted for two FW-190s.
Mahurin downed another FW-190 ten miles south of Beauvais on 9 September and became an ace on 4 October with the destruction of three Me-110s east of Duren. His score mounting steadily, he was a double ace by the end of November. Promoted to Major on 21 March 1944, he shared a Do-217 six days later. Minutes later his P-47 caught fire and he was forced to bail out. Evading with the help of the French underground, he made his way back to England. Transferred to the Southwest Pacific he engaged in combat from New Guinea to Okinawa as commander of the 3rd Air Commando Squadron flying a P-51D. He added one more to his score, a Dinah shot down on 14 January 1945, before returning to the States. He was promoted to Lieutenant Colonel on 28 May.
Following the war, Mahurin served two tours in the Pentagon and later obtained a degree in aeronautical engineering from Purdue University. During the Korean War, serving with the 25th Fighter-Interceptor Group, he was credited with 3 ½ MIG-15s. He transferred to the 4th Fighter-Interceptor Group and served as its commander from 18 March until 13 May 1952 when he was shot down by ground fire. After 16 months as a POW, he returned to the United States. Leaving active duty in 1956, he entered the aerospace industry and joined the Air Force Reserves, subsequently retiring as a Colonel.
Tally record: 24 ¼ (20 ¾ in WWII and 3 ½ in Korea), 3 probable and one damaged.
Decorations: Distinguished Service Cross, Silver Star, Distinguished Flying Cross with 6 Oak Leaf Clusters, Purple Heart and the Air Medal with 6 OLCs
Flight Leader Robert T. Smith, AVG
Robert Tharp (R.T.) Smith, born in York, Nebraska on 23 February 1918, attended the University of Nebraska for three years before entering the Army Air Corps as an aviation cadet in 1939. Graduating with Class 40-C at Randolph on 21 June 1940, he remained there as a flight instructor until July 1941 when he was allowed to resign his commission to join the American Volunteer Group, then forming in Burma.
Assigned as a wingman in the AVG's Third Pursuit Squadron, Smith was credited with one –and-one-half Sally bombes destroyed, another probably destroyed and four damaged in the first air raid on Rangoon, Burma on 23 December. Two days later, on Christmas Day, he downed two more bombers and an Oscar in a repeat raid on the Burmese capital. Moving to Loiwing, China he became an ace on 8 April 1942 with the destruction of two Oscars over the AVG base. He downed another Oscar two days later and completed his scoring with the AVG on 28 April with a final Oscar south of Hsipaw.
When the "Flying Tigers" were disbanded on 4 July 1942, Smith returned to the States and reentered the US Army Air Forces. He later returned to the CBI Theater where he flew P-51As in the First Air Commando Group and commanded a B-25 squadron, bringing his wartime total to 55 combat missions. At war's end he was a Lieutenant Colonel flying P-38s and P-47s in the US.
Leaving the Air Force following the war, Smith flew for Trans-World Airlines and worked as a Lockheed sales representative before joining the Flying Tiger Line. He became vice-president for Far East operations prior to retirement in 1970. He later published his AVG diary, entitled "Tale of a Tiger." Following a long bout with cancer, he died in Los Angeles, California on 20 August 1995.
Tally Record: 9 confirmed, 3 probables and 10 damaged.
Decorations: Silver Star, Distinguished Flying Cross, Air Medal and the Chinese Order of the Cloud Banner.
Information obtained from American Fighter Aces Museum Foundation, Inc PO Box 2020, San Antonio, TX 78297
(J. Ward Boyce Executive Director)
Captain Keith Mahon
Keith Mahon of Alex, Oklahoma, was born on 10 July 1922. He enlisted in the Army Reserves as a 19-year-old private on 29 January 1942, begging a 28-year military career. Accepted for pilot training in September, he was commissioned a second lieutenant on 22 June 1943, still 18 days short of his 21st birthday.
Upon joining the 449th Fighter Squadron, 51st Fighter Group, at year's end, Lieutenant Mahon had 380 hours in his logbook, including 157 hours in pursuit aircraft. Flying Lockheed P-38H and J models, he broke into combat early in 1944 with one of the few lighting units in the China-Burma-India Theater. Flying out of Suichwan, China, Lieutenant Mahon first met the enemy east of Kanchang on 10 February 1944. In that fight he downed one of a pair of twin-engine Nick fighters claimed by the 449th.
In his next two combats, during May and June, Mahon scored hits on two more Japanese fighters. By then the squadron was operating from Kweilin and Chenking, and Mahon found more opportunity in the new arena. He bagged and Oscar over Hainan Island on 29 July-one of seven victories credited to the 449th Squadron that day.
Again over Hainan's Samah Airfield on 5 January 1945, now First Lieutenant Mahon became an ace with a triple score against Oscars. No further scoring opportunities arose before he departed the 51st in May. Remaining in the service after the war, Mahon reached the grade of lieutenant colonel on 19 March 1956. He retired from active duty in July 1970.
Tally record: 5 confirmed and 2 damaged
Decorations: Distinguished Flying Cross with 2 Oak Leaf Clusters and the Air Medal with 3 OLCs
Lieutenant Colonel Grant Mahony
Grant Mahony was born on 30 September 1918 in Bridal Veil, Oregon. After graduating from the University of Oregon in 1939, he joined the Army Air Corps as a flying cadet on 17 June 1939, graduating at Kelly Field, Texas with Class 40-C on 23 March 1940.Sent to the Philippines in November 1940, Lieutenant Mahoney was assigned to the 3rd Pursuit Squadron, 24th Pursuit Group. During the Japanese attack on 8 December 1941, he scored his first victory when he shot down a zero over Iba Airfield on Luzon. Evacuated to Australia on 8 December, Mahoney led 12 P-40s to form the 17th Pursuit Squadron (Provisional) Provisional Squadron. Promoted to captain on February 4, 1942.
Karachi from March to November 1942, Mahoney was sent to China in November to commander of the 76th Fighter Squadron. In June 1943 he returned to the United States on 16 November was assigned to the 5318th Provisional Air Unit, which would become the P-51A equipped 1st Air Commando Group. Promoted to lieutenant colonel on 1 March 1944, he scored his fifth victory on 17 April.
Returning to the States again in June 1944, Mahoney was sent to the Pacific Theater as deputy commander of the 8th Fighter Group flying P-38s. He was killed in action on 3 January 1945 when he was shot down while straffing.
This is a letter I received from the WWII Ai r Commando Association on my request for Air Commando Aces.
18 July '02
Dear Gene:

It was good to get your letter about Aces of WWII who were Air Commandos. I have some that I can add to your list who were in the 2nd Air commando Group:
Mathew M. Gordon (called Charlie) 1st Ftr. Sqdn. 0432260 Major
Roger C. Pryor (C.O. 2nd Sqdn.) 2nd Ftr. Sqdn. 0416344 POW Lt. Col.
William Grosvenor, Jr. (Opns Off) 2nd Ftr. Sqdn. 0421773 Major
William B. Hawkins (Group Hq) Group Opns. 0432261 Major
Levi R. Chase (Group Opns Off) Group Opns 0426365 Lt. Col.
(Note: All of the above deceased except Hawkins)
Gordon, Pryor, and Hawkins had been with Chenault in China before joining the 2nd Air Commando Group.
Levi Chase had been in North Africa before joining the 2nd A.C. Group.
Louis E. Curds was in the 4th Ftr. Sqdn. In the SW Pacific. Deceased.
Walker M. (Bud) Mahuren was in the 3rd Ftr. Sqdn. As C.O. and later C.O. of the 3rd Air Commando Group.
I do not have a list of WWII Air Commandos with Email addresses, nor do I have a list of Air commandos who have home pages of WWII Air Commando activity. Sorry. If I can help in any other way, let me know. Thanks for your interest in finding more about the WWII Air Commandos.
Sincerely,
Bob
W. Robert Eason
Col USAF (Ret)
Sec/Treas/Editor WWII Air commando Assn.
The following names were obtained from Bob Eason, typing was done by Paul Tobey who found them in Frank Olynyk's book "Stars & Bars." It is one of those finds after over three years of research with the American Ace Association, the WWII Air Commandos and current Commandos that the long history of the Air Commandos is found in a book that is not well known.
Bios of WWII Air Commando Aces (Partial Listing)
Courtesy Frank Olynyk, Author
"Stars & Bars: A Tribute to the American Fighter Ace 1920 - 1973"
Text Copyright © 1995
MGen John Richardson Alison
Born: November 21, 1912 Micanopy, Florida
John Alison graduated from the University of Florida in 1936 with a BS degree in Industrial Engineering. He trained as a flying cadet from July 8, 1936 to June 30, 1937, was rated a pilot on June 9, 1937, and commissioned a 2nd Lt in the Air Corps on July 1, 1937, at Randolph Field, Texas. He joined the 8th PG, 33rd PS on July 9, 1937. He was promoted to 1st Lt on September 9, 1940. He transferred to the 57th PG on May 1, 1941. Prior to the US entry into WWII, he served as Assistant Military Attaché in England and helped British pilots transition into the P-40. He was promoted to Capt on October 11, 1941. In October 1941, Alison found himself headed for Moscow to train Russian pilots in the P-40, A-20, and B-25 aircraft. After ten months of this "irksome" duty, Maj Alison got clearance to fly combat. In June 1942 he joined the 51st FG, 16th FS, but in July 1942 transferred to the 23rd FG, 75th FS. The 23rd FG was activated in China on July 4, 1942, absorbing some of the personnel, and the traditions, of the American Volunteer Group of Flying Tigers fame. He was CO of the 75th FS from December 1, 1942 until about May 1943. On July 30, 1942 flying a P-40E, he shot down two Japanese type 97 bombers near Hengyang, China and damaged a third. These were the first night kills in the CBI Theater, which earned him the DFC and command of the 75th FS. His third score was an I-97-2 fighter south of Hengyang Airfield on August 5, 1942. One Zero victory and a probable Zero were recorded 70 miles SW and 100 miles SW of Kunming, respectively, on April 28, 1943 while flying a P-40K. Two more Zeros scores came in P-40Ks on May 8 and 15 over Canton and Kunming Airfield, respectively. On August 1, 1943 LtCol Alison transferred to the 367th FG, 393rd FS in the U.S. In 1944 he returned to the CBI Theater as deputy to Col Philip Cochran, CO of the 1st Air Commando Group which was supporting Gen Ord Wingate's Chindit forces in Burma. He went off active duty in 1947 as a Col, served in the Air Force Reserve and was promoted to BGen in August 1957 and to MGen in August 1959. He was CO of the 452nd BW (Tactical) from May 15, 1955 to October 1, 1959. He also served as Assistant Secretary of Commerce and President of the Air Force Association of which he is currently a Director Emeritus.
Tally Record: 6 confirmed, 1 probable, 1 damaged
Decorations: DSC, DSM, SS, 2 LMs, PH, DFC, 2 AMs, DSO (British) 
MGen Levi Richard Chase, Jr
Born: December 23, 1917 Cortland, New York
Died: September 24, 1994 Cortland, New York
Levi Chase joined the Army Reserves on February 10, 1941, and was commissioned a 2nd Lt, and rated a pilot on September 26, 1941 at Maxwell Field, Alabama (Class 41-G). He transferred to the 8th PG in October, but on December 22, 1941 he transferred to the 33rd PG, 58th PS. On November 10, 1942 he flew off the carrier Chenango, during the invasion of North Africa. While flying P-40Fs over North Africa, Capt Chase shot down an FW-190 on December 18, 1942 and followed that up with a victory over an He-111 (or Ju-88) on December 22. On January 5, 1943 he became CO of the 60th FS, which was formerly under the command of Maj Philip Cochran. The newly promoted Maj Chase then shot down an Me-109 and damaged a second on January 31. Flying P-40Ls during the period March 15, 1943 – April 5, 1943, he shot down an Italian Mc.202 fighter and five Me-109s raising his score to ten kills over North Africa. He returned to the US on July 1, 1943. In 1944 he became Ops Officer, and later Deputy CO, of the 2nd Air Commando Group, which moved to India in December 1944. In February 1945 He became CO of the newly formed 1st Provisional FG combining the 1st and 2nd Air Commando Groups. On March 15 and 26, 1945 LtCol Chase downed two Japanese Oscars over Don Muang Air Field, Bangkok, Thailand and Hmwabi Airfield, Rangoon, Burma, respectively. During the engagement over Hmwabi Airfield, he was shot down by flak, but rescued by fellow Air Commandos, Robert Eason and Bobby Span in an L-5 He was one of three aces to have shot down enemy aircraft of all three Axis Powers. He returned to the US, and in May 1945 was placed on inactive status. From 1946-49 he attended Albany Law School in New York. He was recalled to active duty during the Korean War, serving as Deputy Operations Officer of the 51st FIW, and later as CO of the 8th FIG, flying the F-86 and the F-80. He was promoted to Col on April 9, 1952. He was CO of the 15th TFW from July 6, 1965 to October 4, 1965, and of the 12th TFW in Vietnam from October 8, 1965 to October 8, 1965. Those two wings were the first in the USAF to become combat ready in the F-4C Phantom. After serving in Vietnam he saw tours at Kadena AB, Okinawa, as Vice CO of the 313th Air Division and then Chief, of the Air Section of the Military Assistance and Advisory Group, Taiwan. He was promoted to MGen on July 1, 1971, and retired from the Air Force on December 1, 1973.
Tally Record: 12 confirmed and 1 probable
Decorations: 3 SSs, 5 DFCs, LM, BSM, 21 AMs, 2 DFCs (British) 
Lt Col Louis Edward Curdes
Born: November 2, 1919 Fort Wayne, Indiana
POW: August 27, 1943 Benevento, Italy, P-38G mechanical trouble
Died: February 8, 1995 Fort Wayne, Indiana
Louis Curdes joined the Army Reserves on March 12, 1942. He was commissioned a 2nd Lt, and rated a pilot on December 3, 1942 at Luke Field, Arizona. He joined the 329th FG, but transferred to the 82nd FG, 95th FS, where he saw action over North Africa, Sardinia and Italy flying P-38Gs. On April 29, 1943 he shot down three German Me-109s and damaged a fourth near Cap Bon, Tunisia. Two more Me-109s fell to his guns near Villacidro, Sardinia on May 19. On June 24 he brought down an Italian Mc.202 over Golfo Aranci, Sardinia. Another Me-109 was damaged on July 30 at Pratice di Mare, Italy. His last two victories in the Mediterranean Theater were two Me-109s over Benevento, Italy. During that action he was forced down and taken prisoner. He escaped from the POW camp on September 8, 1943 and managed to survive behind German lines until crossing into Allied territory on May 24, 1944. He requested combat duty in the Pacific, and joined the 4th FS (Commando), 3rd FG (Commando) in August 1944. On February 7, 1945 he shot down a Dinah while flying a P-51D thirty miles SW of Formosa. This feat made him one of three aces to have shot down enemy aircraft of all three Axis Powers. On February 10, 1945 he shot-up an American C-47 which was attempting to land on a Japanese held airstrip in the Batan Islands, Philippines; a chain of small islands north of Luzon. The aircraft force landed and thirteen crew and passengers were rescued. One of the passengers was a nurse that he later married. An American flag was added to the German, Italian and Japanese flags painted on his P-51D. After the war he transferred to the Air Force. He was promoted to Maj on September 1, 1951, and retired from the Air Force as a LtCol in October 1963.
Talley Record: 9 confirmed, 2 damaged
Decorations: 2 DFCs, PH, 15 AMs 
Maj Mathew Martin (Charley) Gordon, Jr
Born: April 21, 1919, Denver, Colorado
Died: August 10, 1945 in P51D air accident three miles N of airfield, Kalaikunda, India
Mathew Gordon joined the Army Reserves, and was commissioned a 2nd Lt, and rated a pilot on December 12, 1941. He then joined the 23rd FG, 75th FS in Kunming, China flying P-40Es while it was it was still under the command of Maj John R. Alison. On April 24, 1943, while flying P-40E, 1st Lt Gordon shot down his first Zero over Lingling. A Zero probable was recorded 20 miles NE of Hengyang, and on May 15 his second Zero was shot down over Kunming Airfield, and a third on July 25 in the vicinity of Kweilin. Flying a P-40M, he knocked down a Japanese bomber and scored a probable Zero over Hengyang. Flying a P-40E again, now Capt Gordon finished his 75th FS wartime air combat tally by downing another bomber along with a probable Zero in the area of Kunming on September 20. He transferred out of the 23rd FG in November 1943 having flown 86 combat missions, and served as a flight instructor in the CBI fighter OTU, before returning to the US in February, 1944. He joined the 2nd Air Commando Group, 1st FS (Commando) on May 6, 1944, becoming squadron Operations Officer in August. On February 25, 1945 he flew an L-5B to rescue one pilot from behind enemy lines, but was injured in an accident when the L-5B crashed while attempting to rescue a second pilot later in the day. He became squadron CO on June 11, 1945.
Tally Record: 5 confirmed, 3 probable
Decorations: SS, DFC, BSM, AM 
Col Roger Carothers Pryor
Born: December 23, 1916 Lambert, Mississippi
POW: March 26, 1945 by flak, N of Hmawbi Airfield, Burma in F-6D
Died: August 26, 1989 Gulfport, Mississippi
Roger Pryor graduated from Mississippi State College in 1940 with a BS degree. He joined the Army Reserves on October 12, 1940, and was commissioned a 2nd Lt and rated a pilot on May 29, 1941 at Maxwell Field, Alabama. He joined the 36th PG, but was then transferred to the 32nd FG in the Panama Canal Zone. He transferred to the 23rd FG, 75th FS under the command of Maj John R. Alison in China and was promoted to 1st Lt in the spring of 1943. On April 28, 1943 he scored his first victory over a Zero about 100 miles SW of Kunming. He followed with a second Zero shoot down N of Changsha on May 2. On May 8 he shot down an I-97 fighter with another as a probable. September 20 brought victories over two bombers with two others added as probable over Kunming. He was promoted to Maj before completing his tour of duty in December 1943, when he returned to the US. He was CO of the 2nd FS (Commando) from April 20, 1944 to March 26, 1945. He was promoted to LtCol in April 1945 while a POW, and was liberated from the POW camp on May 1. He was promoted to Col on January 19, 1951, and retired from the Air Force in October 1966.
Tally Record: 5 confirmed, 3 probable
Decorations: 3 DFCs, 3 AMs 
Air Commandos who were either in the Air Commandos or later joined the group who shot one but less than five Enemy Aircraft down
Jerry Carilie one MIG in Korea
Joe Kittinger one MIG in Vietnam